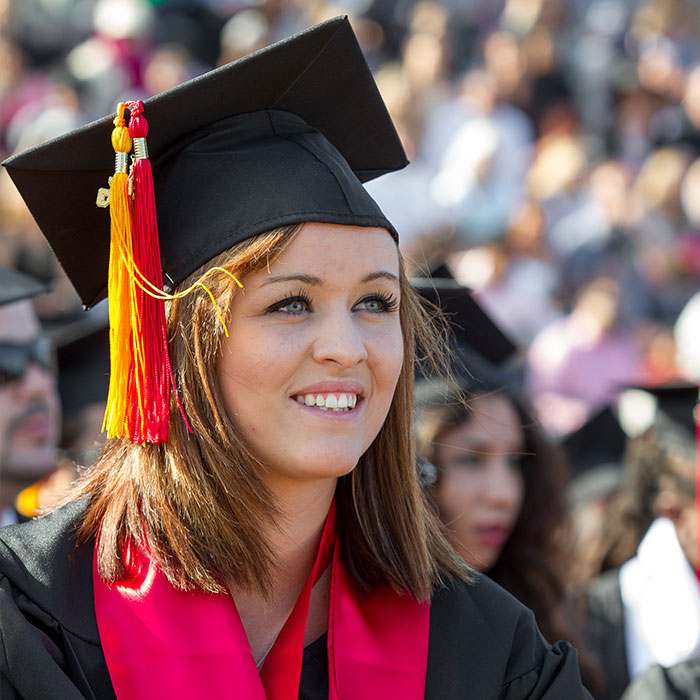 A.A. DEGREE
ASSOCIATE OF ARTS DEGREE: 
BUSINESS ADMINISTRATION – EMPHASIS IN ENTREPRENEURSHIP
This Business Administration department offers occupational and professional programs in business that meet the needs of students planning to obtain immediate employment, retrain, earn an A.A. Degree, transfer to a four-year college or university, or take courses to enhance their understanding of the environment in which they work and live.
The entrepreneurship courses are designed to enable new and existing entrepreneurs to successfully launch a new business or sustain and grow an existing business. Students learn how to identify, assess, and develop a new venture, acquire the necessary resources to launch a new venture, and build a collaborative team capable of managing a new venture.
ASSOCIATE DEGREE GRADUATION REQUIREMENTS:
Complete all department requirements (listed below) with a "C" or better in each course. Candidates for an Associate Degree are also required to complete at least 20% of the department requirements through SBCC. Pass/No Pass grading is not permitted in those courses needed to fulfill department requirements;
Complete at least 18 units of General Education Requirements (Areas A-D of the SBCC General Education pattern);
Complete the SBCC Institutional Requirements (Area E);
Complete the Information Competency Requirement (Area F);
Complete a total of 60 degree-applicable units (SBCC courses numbered 100 and higher);
Maintain a cumulative GPA of 2.0 or better in all units attempted at SBCC;
Maintain a cumulative GPA of 2.0 or better in all college units attempted;
Candidates for an Associate Degree are required to complete 15 units through SBCC.
COURSE NO.
DEPARTMENT  REQUIREMENTS (29.5 UNITS)
UNITS
BUS 101
Introduction to Business
3.0
ENT 201
Introduction to Entrepreneurship & Innovation
2.0
ENT 202
Entrepreneurship: Idea to Business Model
3.0
ENT 203
Marketing Plan Development
3.0
COMP 139
Social Networking for Business
0.5
ENT 204
OR
ENT 247
New Venture Management OR
Managing Information Systems for Entrepreneurs
3.0
MKT/CIS 220
Introduction to Electronic Commerce
3.0
ENT 205
Financial Management for Startups
3.0
ENT 206
Enterprise Launch
3.0
ENT 207
Entrepreneurship Law
3.0
ENT 208
Business Plan Development
3.0