Casa de Comer Salsa – Sylvia Franco-Comer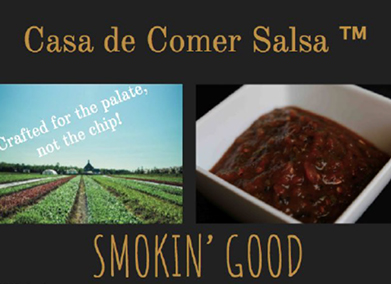 Overview
Casa de Comer creates a Smokin' Good Salsa – a quality salsa that harmonizes an unexpected smoky taste with traditions of Mexico. Smokin' Good Salsa is innovative and authentic. This magical salsa was created out of a love and desire to blend the best flavors from two cultures and discover an incredible product.
Founders: Silvia Franco-Comer & Sean Comer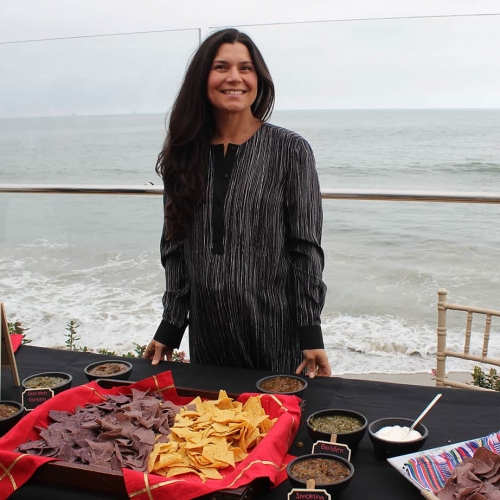 About the Founder
Growing up, Silvia enjoyed authentic Mexican homemade food in her home. Silvia is the inspiration for Casa de Comer Salsa. A highly motivated businesswoman, Silvia has four years of sales experience in retails sales at Nordstrom. She was a top salesperson in a competitive and male dominant environment. She was a flight attendant for nine years where she experienced personal growth and gained an invaluable understanding of the importance of giving quality time to interactions with customers.
Contact Info
Website coming soon.
Silvia Franco-Comer & Sean Comer's Success Story
Success Story
Together with her Santa Barbara local husband, Silvia Comer had a strong desire and need for traditional and authentic Mexican fresh salsa. Her husband, Sean, is passionate about cooking and creating, he joined Sylvia's Mama Lidia in the kitchen to learn her Mexican salsa recipe.
Casa de Comer's flagship product, Smokin' Good Salsa, is uniquely roasted to perfection creating a new taste sensation that's a fusion of Mexican and Western fresh and smoky flavors. We only use fresh vegetables to make a desirable hearty salsa giving a smooth mouth watering effect and a kick of spice at the end. It's a healthy food choice made with all natural ingredients, with freshness lasting twice as long as its competitors without adding preservatives.
Smokin' Good Salsa is versatile yet distinctive, and it can be enjoyed by all and eaten on everything. It's healthful, gluten free, and has no added sugars or preservatives, yet lasts more than 21 days with freshness guaranteed. Smokin' Good Salsa is handcrafted for the palate not the chip!
Awards & Scholarships
Awards & Plans for Use
2017 New Venture Challenge 2nd Place Collegiate Tier
2017 Rapid Launch Intensive
$3,000 from placing second in the 2017 New Venture Challenge
$100 from an in-class pitch competition during Enterprise Launch
Money will be used toward business and operating licenses as well as renting a commercial kitchen, nutrition fact FDA food labeling, UPC barcodes, and packaging.
Sean & Sylvia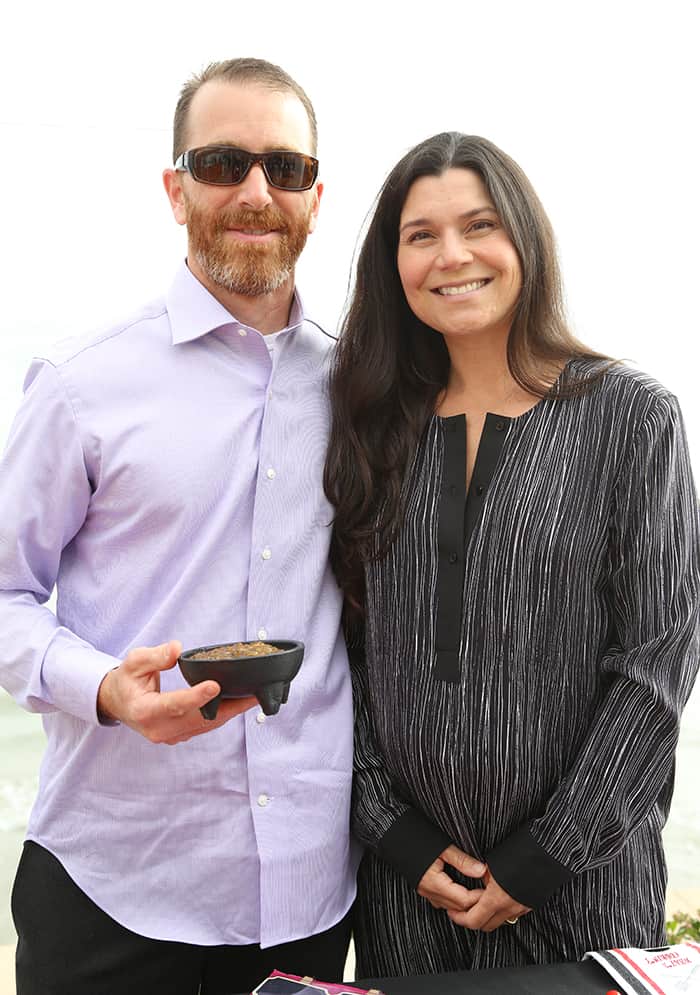 Congratulations on bringing a flavorful product to market!