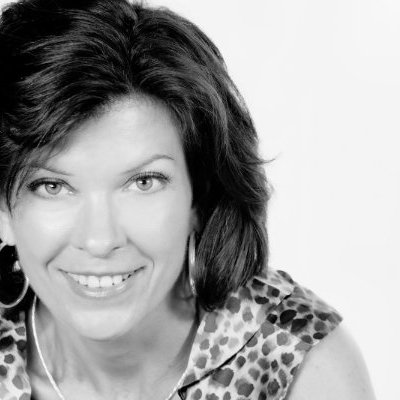 JULIE SAMSON
EXECUTIVE DIRECTOR
Julie Samson is a business strategist and entrepreneurship educator dedicated to helping small-business owners become surefooted and agile in today's rapidly changing business environment.  With more than 20 years' experience as a small-business owner, Julie has helped hundreds of local entrepreneurs develop their business ideas and achieve business milestones. Julie holds that entrepreneurship and innovation are essential life skills, and she is committed to working collaboratively to help SBCC students create livelihoods and establish financial resiliency through entrepreneurship and innovation, ultimately benefitting our community.
Saturne Tchabong

Marketing Intern

Saturne spent her high school years working with prominent political figures in her community, through her marketing techniques, she was able to contribute strategies and help lead successful campaigns. She continues to bring that same energy and innovative thinking here, at the Scheinfeld Center. Saturne aspires to influence and motivate youth also pursuing careers in business. Outside of the Scheinfeld Center, she would like to continue her activist work in impoverished communities.

Sean Comer

Internship Matching Wizard

With over 20 years of management experience in the customer service industry, Sean has been involved with both start-ups and industry leaders. He has not only helped launch several companies in the Food and Beverage Industry but he has also brought his own business to fruition. Through these experience Sean has gained a love for mentoring young adults and helping them find the right path for their future.

Mellat Temesgen

Intern

Mellat believes that communication is a tool to connect people to different places, cultures and communities in the prospect of establishing successful businesses. With a keen eye for details as well as strong organizational proficiencies she transforms ideas into reality. She combines her passion for entrepreneurship with her experience as a biomedical laboratory scientist and a project coordinator to creatively solve problems and devise efficient plans to achieve specific organizational goals. At the Scheinfeld Center, she is proud to collaborate with people who share similar values of effective communication as well as entrepreneurship.
Melissa Moreno

Dean of Educational Programs - Business

Melissa Visconti Moreno, J.D., is an entrepreneur, educator, author, consultant and CEO. Melissa exercises her own entrepreneur muscle working on her new independent hotel brand and proprietary management system for independent hotel owners. For the past 20 years, as owner and CEO, she has run an independent hotel company in Arizona and Montana. She also consults for small businesses and start-ups. Melissa completed her undergraduate studies at University of California, Santa Barbara, and her Juris Doctor at Santa Barbara College of Law. She is admitted to the California State Bar and is a licensed California Real Estate Broker.

Bonnie Chavez

Business Administration Department Chair

Bonnie Chavez is the Department Chair for the business administration department, he has been teaching for 27 years and was formerly a small business owner. Through his experience as a business owner, he is able to implement his skills and the lessons that he learned into his teaching. Bonnie teaches his students that failure and success are choices, and that they must practice how they play. Outside of his professional endeavors, Bonnie Chavez loves spending time with his family, has a passion for the ocean, surfing, and being active.

Dorthe Pernille Walker

Adjunct Faculty

Dorthe Pernille Walker teaches Business 101, Entrepreneurial Financial Management and Entrepreneurial New Venture Management at SBCC.  Pernille brings diverse experience from her career including the American Enterprise Institute, Google, and her own small business.  She brings a global business view into the classroom, and has lived in Denmark, Brazil, Tunesia, Turkey, Portugal and Zimbabwe.  Pernille's interests include traveling and exploring different cultures.

Judith G. Shelling, JD, PhD

Adjunct Faculty

Dr. Shelling has over 15 years of experience representing clients in the chemical, pharmaceutical, nanotechnology, biotechnology, clean technology, and medical device/diagnostic industries.  Her goal is to teach students how to identify and manage the most common legal issues faced by entrepreneurs in both domestic and international matters, particularly start-up companies. Dr. Shelling also mentors ELaunchTM and New Venture Challenge TM students on intellectual property issues relating to product development and commercialization.  

Valerie Ellis

Adjunct Faculty

Ms.Ellis is a consultant to small businesses, non-profit organizations and corporations, assisting them to achieve excellence in individual and organizational performance. Ms. Ellis is a trained facilitator, executive coach, nationally-certified trainer in Board development and holds a Master's Degree in Organizational Development.  She has spoken across the country on microenterprise and leadership. 
Sarah LaCasse

Global T Program Outreach and Training Coordinator

Melissa Walker

Marketing Consultant