Tunein – Elizabeth Kravchuk

Overview
TuneIn is an on-demand translation service that is accessed through the smartphone in real-time. Users have the ability to go on their phone, and with just a few taps are connected to a certified translator, either through chat or audio calls.
Founder: Elizabeth Kravchuck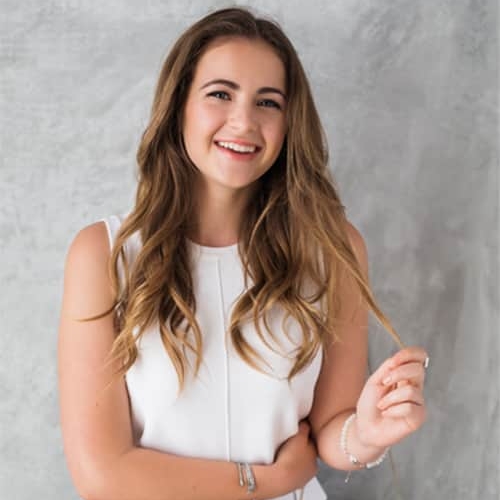 About the Founder
Kravchuk is a junior in the Entrepreneurship Academy at San Marcos High School. She is also a lead attorney on my school varsity Mock Trial team, and sings in the advanced "Madrigals" choir at school. She enjoys being creative and putting plans into action. Outside of school, she spend a lot of time with her family and loves to travel to new places and sink in the cultures. Her goal is to have her business up and running in the next year.
The Scheinfeld Center has been incredibly generous by providing me this opportunity to present my idea to people are who are successful in their own businesses. It has been a one of kind experience to be able get feedback from others on how I can improve and expand my business.
Contact Info
Website coming soon.
Elizabeth's Success Story
Success Story
TuneIn follows a similar software model to "Uber" and "Postmates" where a consumer opens the app, chooses a service that they need, and is automatically connected. The consumer will enter TuneIn, choose a language that they need translation in, decide whether they prefer it to be an audio call or chat, and are automatically connected a live translator.
Currently, there is no service available to the general public that offers quick and accurate translation. There are computer-generated systems such as Google Translate, however they target only one half of the conversation, and completely miss the human aspect of translation.
Kravchuk was inspired to create TuneIn because her grandparents only understand Ukrainian and Russian, and her family is always translating for them. TuneIn seeks to be a service that could help people who face language barriers every single day.
Awards & Scholarships
Awards & Plans for Use
New Venture Challenge First Place High School Tier, 2017
$1,000 for placing first in the 2017 New Venture Challenge to be put toward patenting and trademarking the company.
Elizabeth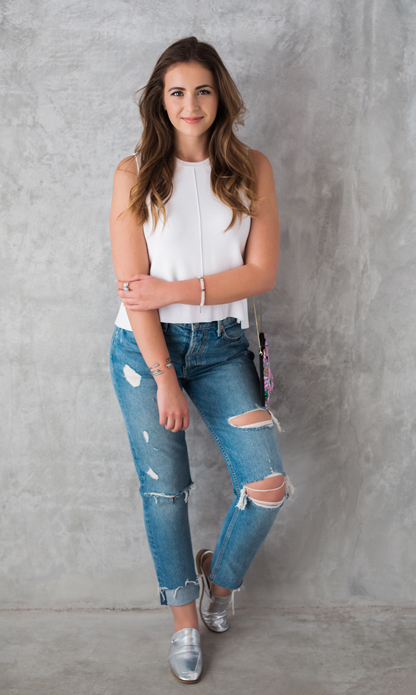 Congrats Elizabeth on developing a service to help people communicate. We look forward to seeing how your business grows!